Things to do in the Bahamas
Freeport, Grand Bahama Island
Grand Bahama Island, Bahamas
Grand Bahama is filled with attractions to do by day. There are miles of white, sandy beaches, that are rarely found anywhere else. The water is crystal clear, and if you enjoy water activities, The Bahamas is the place for you. Water-skiing, windsurfing, sailing, jetskiing, parasailing, diving, swimming with the dolphins, kayaking, and snorkling can all be found. If you prefer the land a bit more, horseback riding, exploring natural limestone caves, visiting a natural flamingo breeding area, and walking or riding through nature trails are all available as well. And of course, if you get tired, just lay out on the beach and catch some sun!
[ttfmp_widget_area page_id="29″ section_id="1400219957572″ column_id="2″]
A day in the Bahamas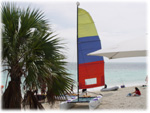 Catamaran Sailing
Boating
Go on a glass-bottom boat and stand right on top of the ocean! Perhaps you are looking for something a little more romantic, like a sunset cruise? And of course, for the fishermen, The Bahamas has some of the best big-game fishing.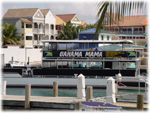 Party Boat
Shopping
Shopping in The Bahamas is like walking into one of the greatest malls in the world. The International Bazaar and Port Lucaya marketplace offer brands from around the world in their shops, as well as pubs and eateries.
Port Lucaya Marketplace
Port Lucaya Marketplace is a set right on the ocean, making it a beautiful location for a lively place. Overlooking the marina and Count Basie square where live entertainment can be found, visitors can go on a shopping spree and still relax to the various activities and beautiful ocean scene
[ttfmp_widget_area page_id="29″ section_id="1400219839247″ column_id="3″]
Things to do in the Bahamas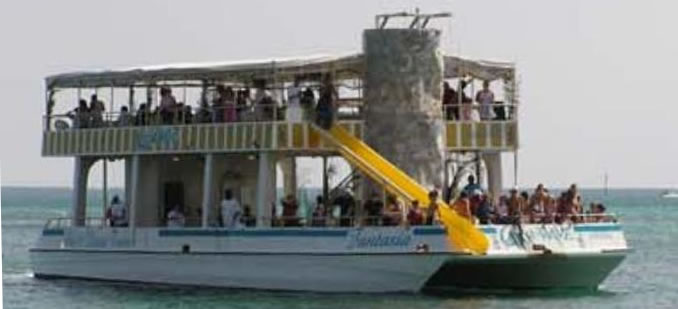 Sail a catamaran in the Bahamas
The Perfume Factory
A replica of an 18th century Bahamian mansion, go inside and learn how perfume is made. Then, mix your own and name it!

Swim with the dolphins
Dolphin Experience
Want to swim with the dolphins, or even be a dolphin trainer for a day? Then you need to check out the Dolphin Experience.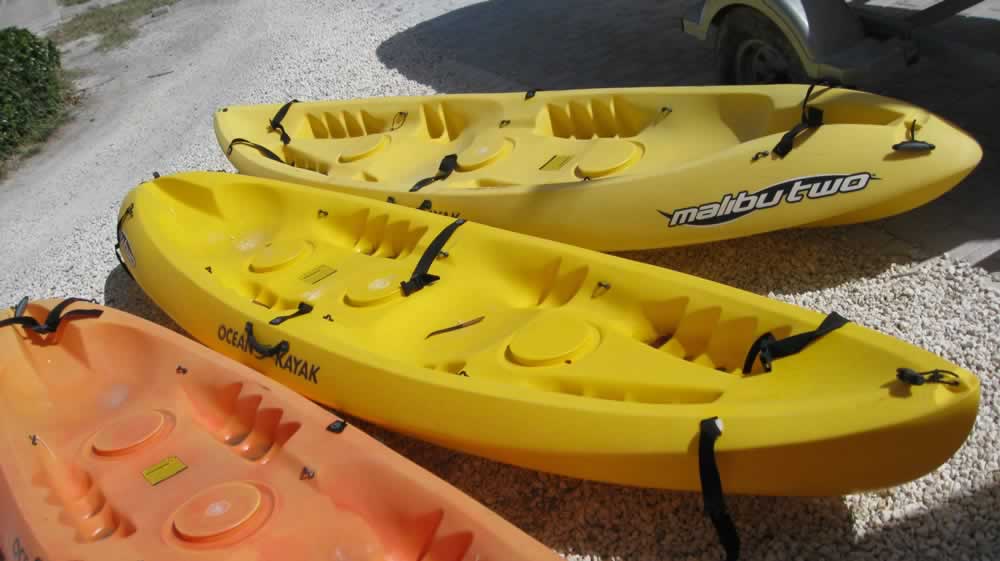 Jeeps, kayaks, paddleboards are the mode of transportation
Exploration and Eco-Tourism
Want to explore the depths of the Bahamas? Visit the largest underground natural limestone cave in the world, which is also a burial ground to the now extinct Lucayan Indians. Or stay above ground and enjoy the magnificent national parks, or Gold Rock Beach. Look at history before your eyes at Rand Nature Center, where a recreation of a Lucayan village has been built, surrounded by nature trails and flamingo breeding grounds. If you are looking for something scenic, Parrot Jungle's Garden of Groves is filled with thousands of exotic plants ans shrubs, as well as waterfalls, local birdlife, and a replica of one of the island's oldest chapels.
Should you explore the East part of the island, you will see the part of the Bahamas unspoiled by tourism. A local fishing village and pristine beaches await!
Bahamas Golfing at it's very Best
Every golfer dreams of playing in the perfect setting. The beautiful backdrop of Grand Bahama Island makes Grand Lucayan one of the most spectacular places to tee off in the world. This is as near as you'll ever get to a golfer's paradise so it's no surprise that 'The Golfer' magazine rated our resort one of the top 100 around the globe.
Four 18-hole Championship courses await golfers on Grand Bahama. All designed by legendary architects, the challenging courses have perfect weather year-round. There are also pro shops, golf instructors, putting greens, and practice ranges to keep you golfing all day.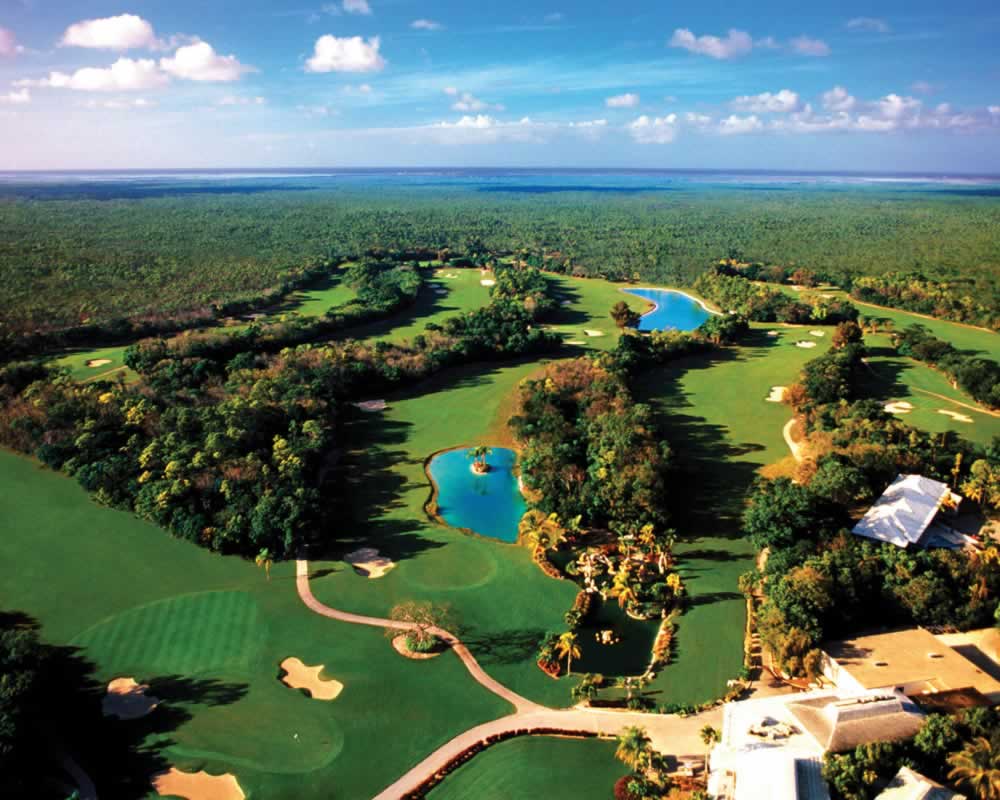 Bimini, Bahamas, beachfront bar and huts

This 1 day Bahamas cruise will cruise you from Miami to Bimini, Bahamas all in one fun day